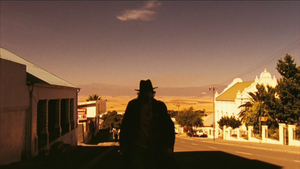 Fire was written by Sergio Pizzorno and is the 11th track on West Ryder Pauper Lunatic Asylum. It was released on 1 June 2009 as the first single off the album and peaked at #3 in the UK charts, making it Kasabian's highest charting single so far.
Background
Edit
On an episode of Sky Arts Songbook, Serge explained that Fire, the first song written for the album, was created from two different pieces of music, one written on acoustic guitar, the other on synth, sounding like Elvis and Kraftwerk respectively. He ended up putting them together, commenting that the song sounds like two bands elbowing each other off the stage. Tom described it as having "two split personalities: there's a really calm and sexy person, the other one wants to fucking tear your head off."[1]
In 2009 Fire was nominated in the Best Track category at the Q Awards, in 2010 it won Song of the Year at the MOJO Awards. The single was certified platinum in March 2017.[2]
A comedy cover of the song, titled "Liar", is included on radio DJ Chris Moyles' 2009 album The Parody Album.
After being debuted on 25 July 2008 at Fuji Rock Festival, Fire became a permanent part of the setlist. At several gigs of the West Ryder Pauper Lunatic Asylum Tour, the band was joined by three additional backing singers during Fire and an extra horn section. From the beginning of the Velociraptor! Tour in June 2011 until the 48:13 Tour Fire replaced L.S.F. (Lost Souls Forever) as the final song of the set, usually ending in a reprise. In 2012 the song often started with the opening of Arthur Brown's Fire. Since 2014, Fire and L.S.F. (Lost Souls Forever) are being alternated as the final song of the set.
Fire has also being performed in a few acoustic sessions. For an episode of Sky Arts Songbook in April 2011 Serge played the song on his own.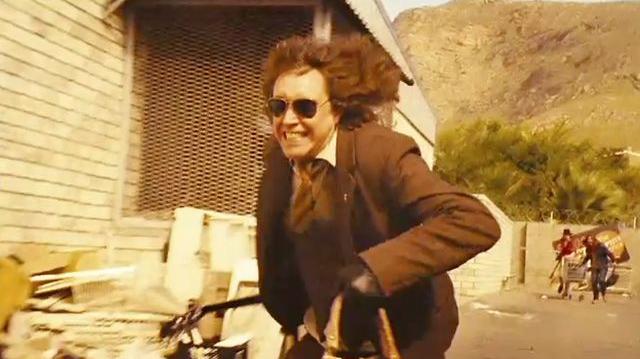 The Fire video was directed by WIZ, shot in a small town a hundred miles outside Cape Town, South Africa, and shows the band robbing a bank using guitars instead of guns. At the end it is revealed that instead of money they are stealing sheet music. According to Serge, the message of the video is that they are "stealing the music back from the people who are out to ruin it - I think we all know who we're talking about."[3] The video starts with a quote by William S. Burroughs.
The video was released on
Richard Fearless Mix
Edit
Richard Fearless is a British producer and one half of electronic rock band Death In Vegas. The remix was released on the Fire 10" Vinyl Single.
"It's like a fight between two bands. You've got this trippy voodoo band and then this New York disco band for the chorus. Fire was just trying to combine rock'n'roll with dance music. The way you get that euphoric feeling standing in a field when you know the beat's gonna kick back in and your whole body rushes, but done in a rock'n'roll way instead of using synths. Nobody's picked up on it but the 'Uh-huh' in Fire is Elvis. In fact, I think Tom's the first person to have the balls to sing like that since Elvis. The funny thing is when we told our label we wanted it to be the first main single off the album they weren't sure about it. It ended up being our biggest hit [Number 3, June 2009]. Leicester City have just started using it as their goal celebration music. I was nervous that it'd jinx their chances but the first match we beat Barnsley 1-0."

— Serge (Q Magazine, December 2009)
Live Releases
Edit
Take me into the night
I'm an easy lover
Take me into the fight
I'm an easy brother
I'm on fire
Burn my sweet effigy
I'm a road runner
Spill my guts on the wheel
I wanna taste uh-huh
I'm on fire
I'm on fire
I'm on fire
Wire me up to machines
I'll be your prisoner
Find it hard to believe
You are my murderer
I'm on fire
Look behind you
Heads a falling sky
I'm on fire
References
Edit
Community content is available under
CC-BY-SA
unless otherwise noted.